Why choose BixGrow to run your Referral program?
With each successful referral conversion, advocates receive discounts for their next purchases, while their friends also enjoy discounts.
Streamlined referral process
Simplifying the referral process accelerates conversion of referral orders, boosts customer acquisition, and increase retention rate.
A dive deep into how a referral program works!
Specify discount amount that advocates and their friends will receive.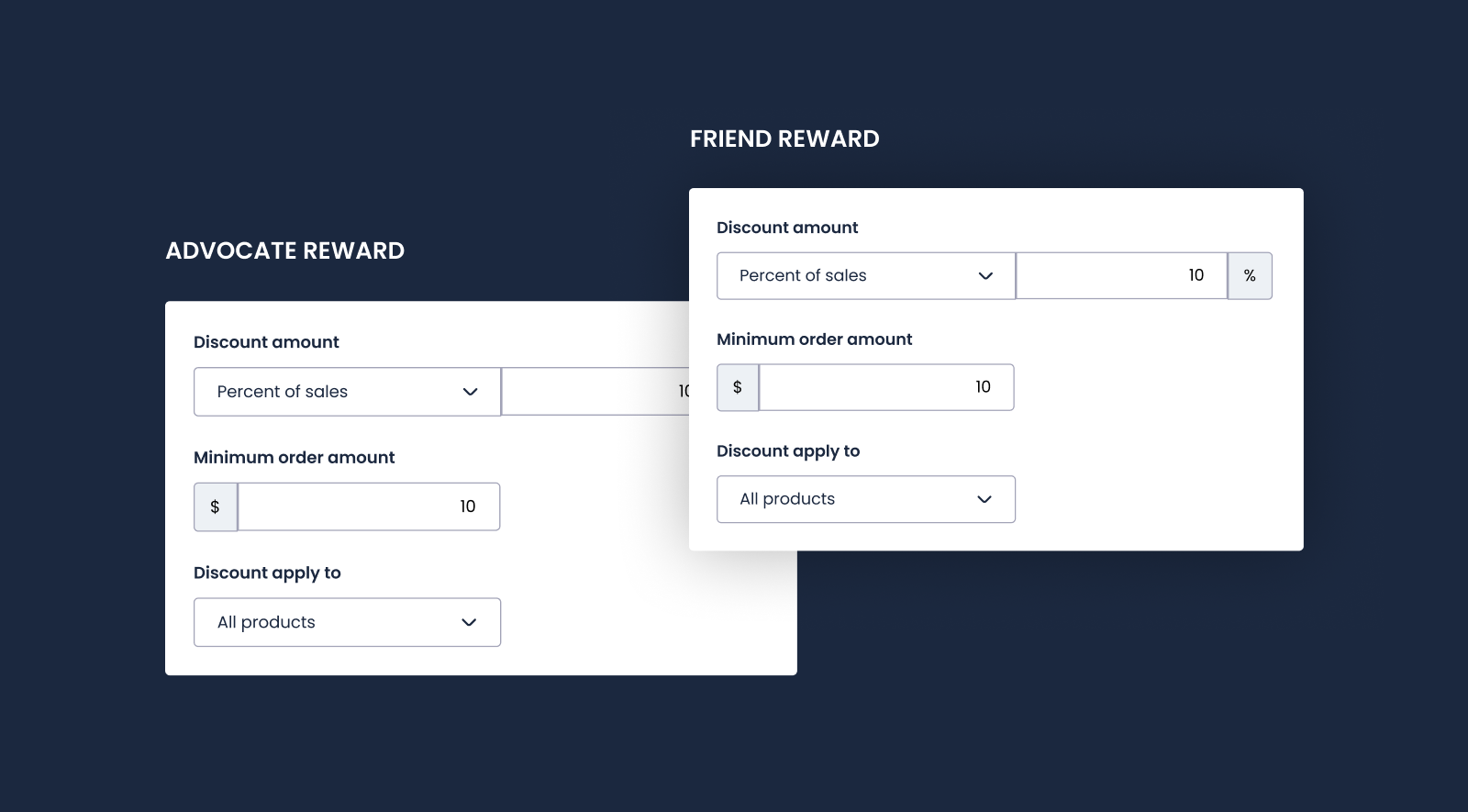 Step 2. Convert customers into advocates
Activate your program and display invitations on a custom page, widget, or post-purchase pop-up. Advocates then effortlessly sign up and obtain referral links for sharing.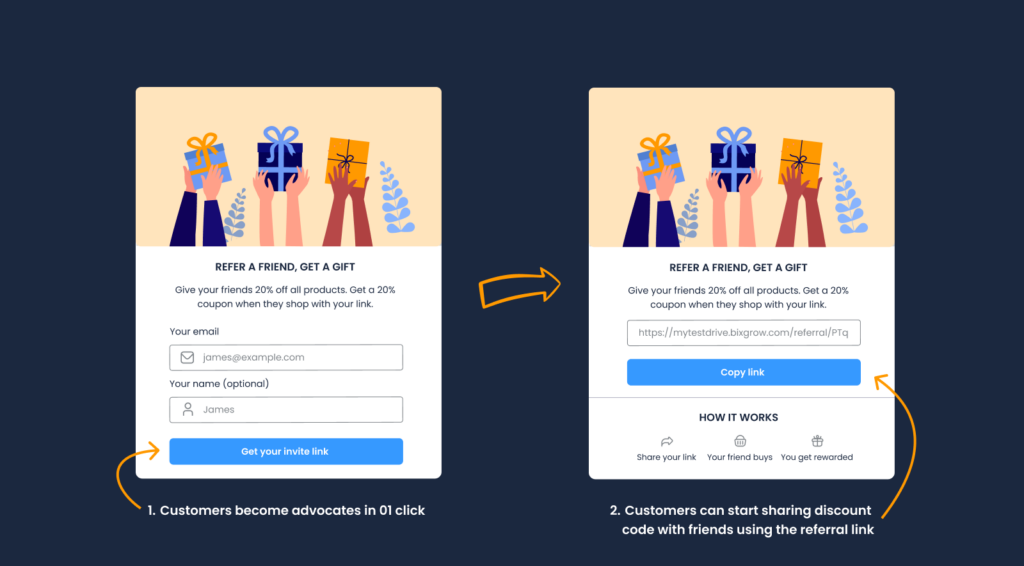 Step 3. Keep track of conversions
Referral orders can be approved immediately or within a few days, based on your preference. When they are approved, advocates will receive a coupon via email. Everything is automatic, no extra effort on your part!